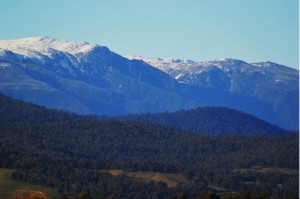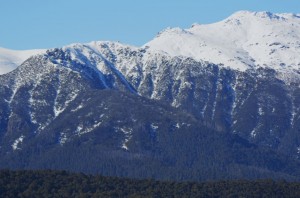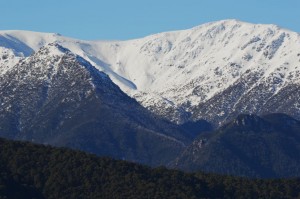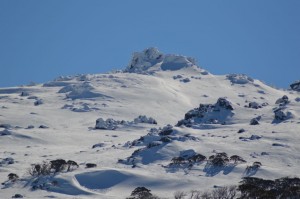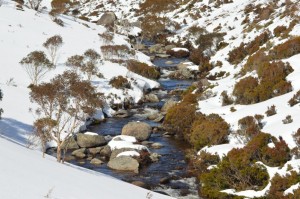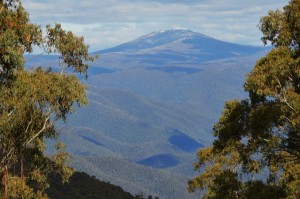 The west side of the Snowy Mountains is best reached via the Alpine Way from Khancoban (West side) or Dead Horse Gap (The east side). This is a tourist road but not that well known. In winter on a clear day, the west scarp of the Snowy Mountains complete with its snow cover is incredible to see. There are a small number of lookouts available where one can stop and marvel at the west side of Mt Kosciusko, Mt Townsend, Mt Lee, Mt Tynam, Watsons Craggs and The Sentenel. If you know where to look, it is possible to view The Pilot as shown in the last photo. It is a very difficult road to navigate complete with two mountain passes to clear and a significant steep descent (travelling east to west) or steep climb (Travelling west to east).
The road is narrow at times and down to one lane in places. However, the views on a clear winters day is breathtaking especially from Scammells Spur lookout. The photos taken here were taken on August 15 during a brief 7 hour break in the clouds. After 2 pm, the clouds closed in ahead of the next cold front that brought further snow.
To get in here, I had to hire snow chains to comply with the law regarding driving in snow in alpine areas however, the day was warm enough and I did not need to fit them.